ENABLING AUTOPAY
1. Access Your Billing Portal
A link will have been sent in the email you received from Further Reach. If you do not have a recent link, you can get a new one sent to your email by clicking this link: https://furtherreach.net/subscriberTools.html
If the billing portal will not load, please see the bottom of this page for additional instructions.
For more information on your billing portal, please see this page: https://www.notion.so/furtherreach/Subscriber-Portal-Your-Online-Account-363e7dc308ee47bd91afa7b4c6ec4793
2. Enable Autopay On Your Billing Portal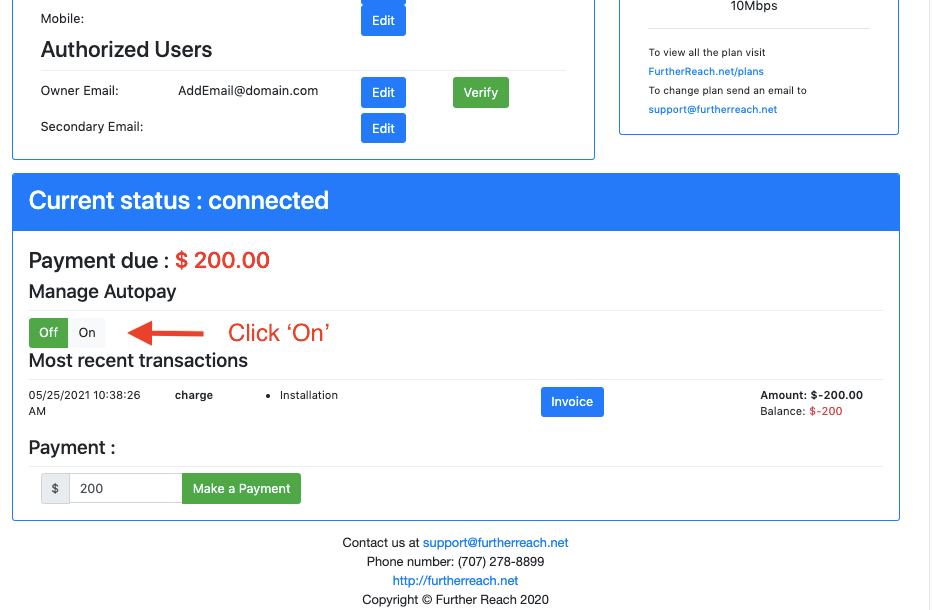 3. Input Your Card Information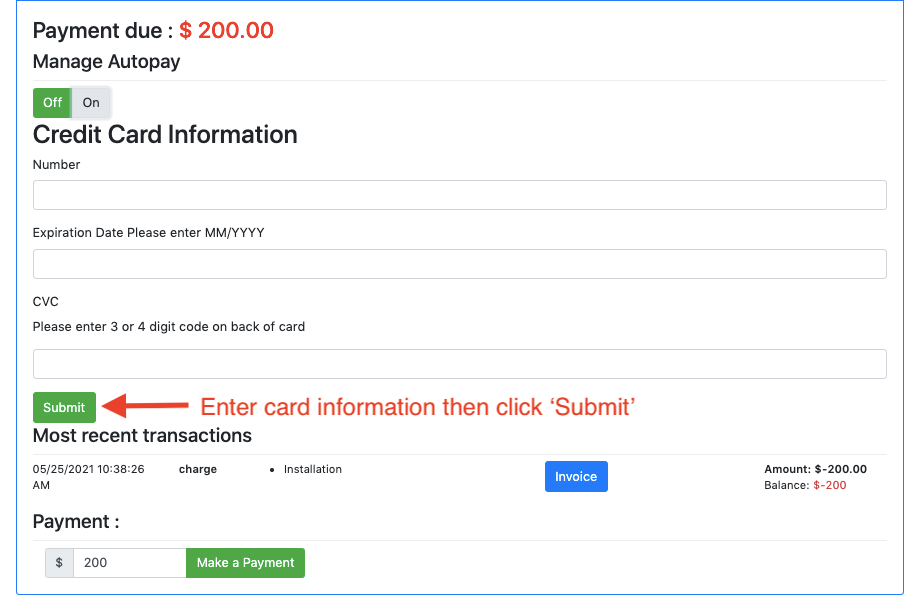 4. Confirm Autopay By Clicking OK
Future charges to the account will be made using this payment method.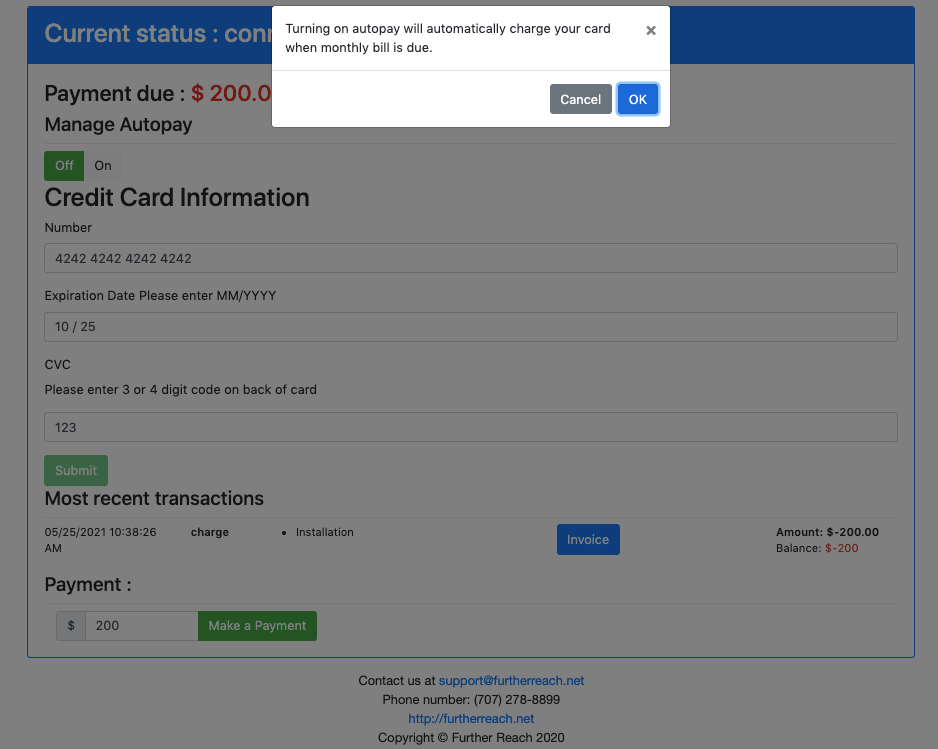 UPDATING THE CARD ON FILE
1. Disable Autopay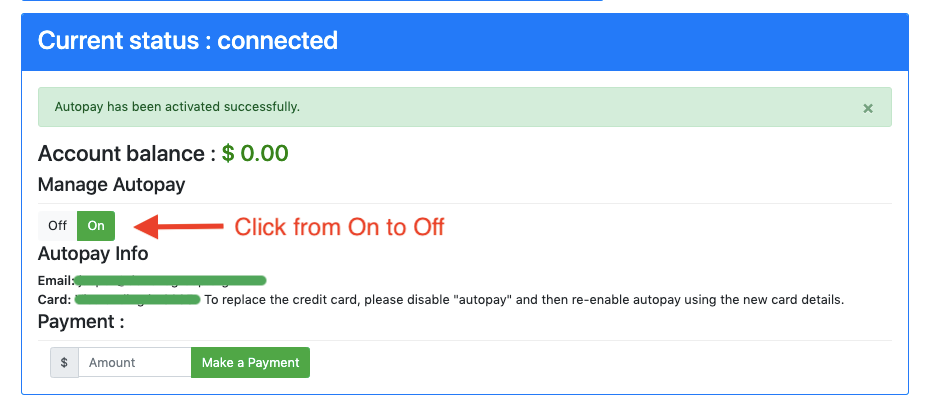 2. With Autopay disabled, re-enable it as above, and input new card information
WHAT TO DO IF THE BILLING PORTAL WON'T LOAD
If your billing portal will not load, please try the following steps:
Sometimes email programs will not render a link as active for security reasons.  If the link we sent is not clickable, you should be able to highlight, copy, and paste it into the address (not search) bar of your browser.
If you can activate the link but the billing portal doesn't load, that is usually a problem with the browser you are trying to use.  Please make sure your browser is up-to-date with javascript enabled.
We would recommend using a modern browser such as Chrome, Firefox, or Microsoft Edge (Internet Explorer is no longer being updated).
What you could also try using a different device, even a tablet or phone, which often have up-to-date browsers.
Versions
initial version – team 2021-05-27