1. Open Your Portal Link.
You will have received an email like the following.
Dear Subscriber,
Ahead of your upcoming installation date, please review and approve the
order form at the following link. If you have any questions, please
contact us at support@furtherreach.net.
https://portal.furtherreach.net/473_EXAMPLE_LINK_8493dsd217
Thank you for choosing Further Reach.
Click the link in your email not the one above.
2. Click Review Order Form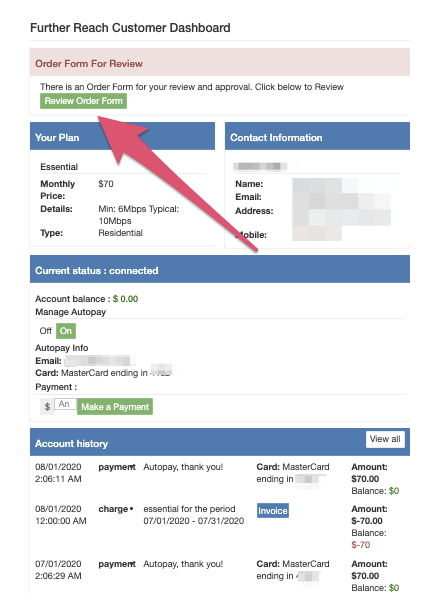 3. Read and Accept the Order Form
Scroll Down and Click the Check Box
Type Your Name
Click Accept